About Us Tina Ziaei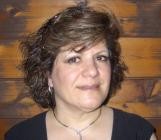 Tina Ziaei
MSc
Technical Manager
Tina Ziaei has over 25 years experience in the Horticulture/Agriculture industry mainly in the area of biological control.
Following her Bachelor degree as an Agriculture Engineer from Tehran University in 1985, she started her first job as a Taxonomist at the same university. That is where she took up a position as an Entomology and Zoology Lab instructor, became involved with bio-control, and received her Master's degree in Entomology in 1991.
Throughout those years, Tina was studying about different Entomopathogens that had occurred naturally both in organic and conventional fields with a focus on pathogenicity and the mode of action of Beauveria bassiana and Metarrhizium anisopliae on white grubs. Her goal was to find more biocontrol options to advance agriculture towards a safer environment.
Upon graduating, she was invited to join The Municipality of Greater Tehran to develop a Plant Protection Division. During her 10 years of working with the Municipality, she initiated, implemented, conducted, and supervised an IPM program for Greater Tehran. Her big achievement was a huge reduction of pesticide consumption.
After moving to Canada, Tina worked at UBC as a research assistant on the Nucleopolihedro Virus on cabbage looper, which provided her a working experience in the greenhouse environment. She then studied the "Greenhouse and Nursery production" program at Kwantlen Polytechnic University. She is currently volunteering at the Institute of Sustainable Horticulture (ISH) lab in order to work on beneficial fungi with the capacity to be Biopesticide.
Since 2006, Tina is working with The Bug Factory. Her qualifications and experiences in increasingly challenging roles complement her responsibilities outlined as a Technical Manager. Tina's knowledge in pure (morphology, anatomy & systematic) and applied (pest control) entomology, a deep understanding of the Integrated Pest Management (IPM), and ongoing research and continued studies help growers with a convenient solution for their pest problem in a developing sustainable environment. Customers are rewarded by her lifelong passion about biological control, reliability and creativity, and customer satisfaction as her main priority.
Contact Tina
*Required Fields